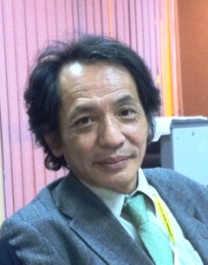 Welcome to this platform. School of the 21st century should be "learning community" where students learn together, teachers learn together for professional development, and even parents learn together through participation in school reform. This definition corresponds to the public mission of realizing the human right of learning for all children.
This idea, which I proposed about 20 years ago, has deeply captured teachers in Japan, and then, the grassroots school reform movement has rapidly spread nationwide. Today, about 1500 elementary schools, 2000 junior secondary schools and 300 senior secondary schools are attempting to reform themselves from within, according to this idea, and forming a grassroots network. About 300 pilot schools are active as leading agents for such innovation. They present more than 1000 open conferences per year for neighboring teachers.
Recently, the grassroots movement for establishing the "school as learning community" has spread its wings to Asian countries, especially Korea, China, Taiwan, Indonesia, Singapore, and Vietnam, and is recognized as one of the most powerful school reform for innovation in the world.
This International Platform for School as Learning Community is designed for you to share common information among us, to enhance professional knowledge of this reform, to exchange practical experience in each country, and to establish an amicable solidarity of our professional learning community.